Street View
French Country look with stucco and cultured stone.
Front Entrance
Stucco, cultured stone,rough-sawn column and awesome double front door.
End View from Street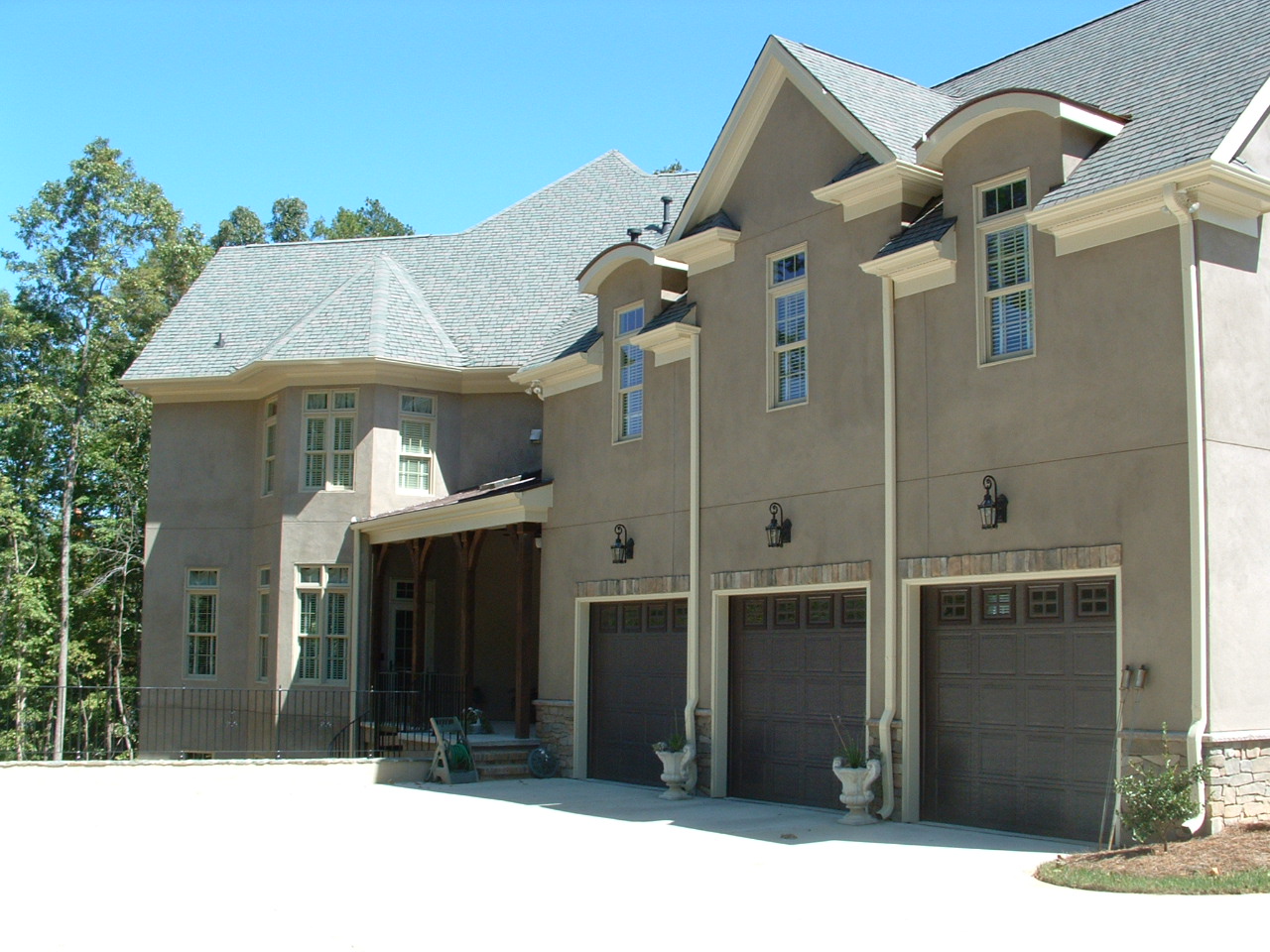 Garage/Loft
Spiral Stair
Spriral stair from Main Level to Pool Deck.
View from Edge of Pond
Pool View
Bedroom
Cathedral Ceilings and Transoms used throughout the house.
Bedroom
Office
Cathedral Ceiling and Transom with built-ins.
Office
Living Room looking into Gathering Room
In keeping with the Fench Country Castle look...Thick Cultured Stone walls with see-thru firplace.
Gathering Room looking into Kitchen
Continuing of thick Cultured Stone wall.....
Exterior Deck Ceiling
Real bead board - stained. Bracketed Rough-Sawn Wood Columns.
Rear Deck with Access to Pool
Rear Deck off of Gathering Room.
Rear View
Additional balconies shown.
Lower Level Bar
Lower Level Den off of Pool Deck.
Lower Level Den
Lower Level Game Room